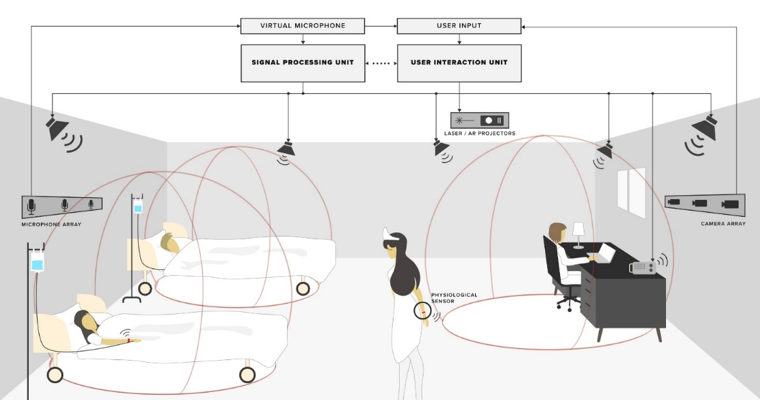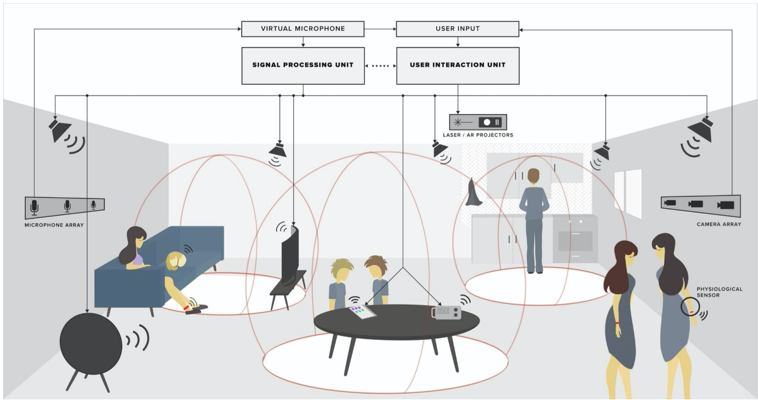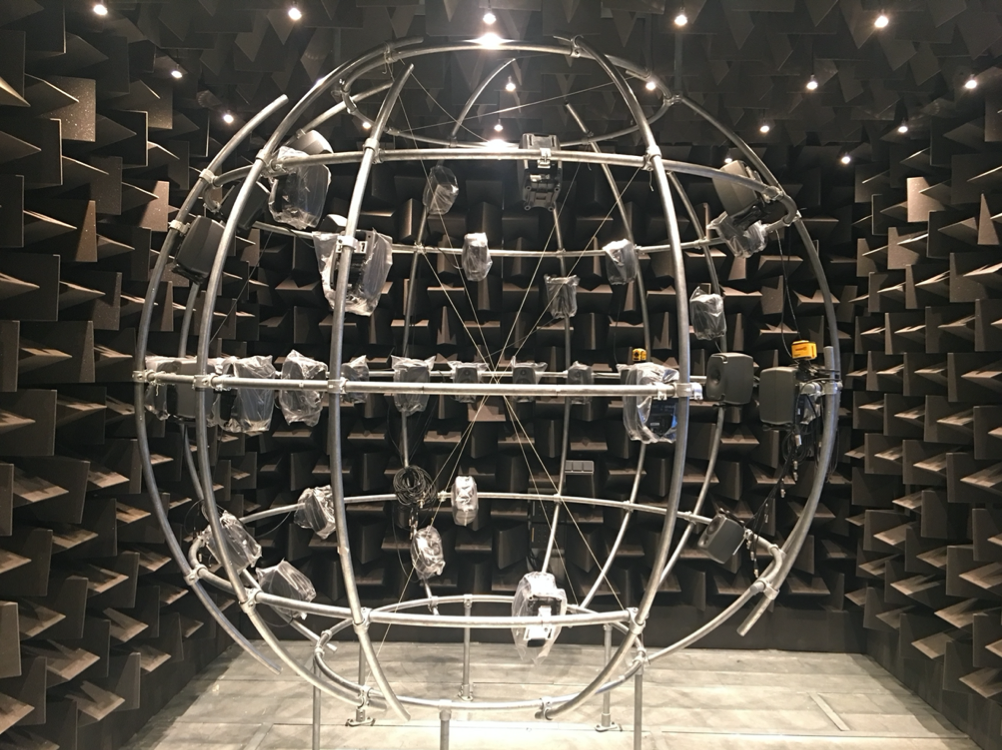 2. SDM Lab for Auralizing Sound Fields
The newly built SDM laboratory setup at B&O,
Struer. One of only three setups in the world
dedicated to auralizing sound fields using the
Spatial Decomposition Method (SDM).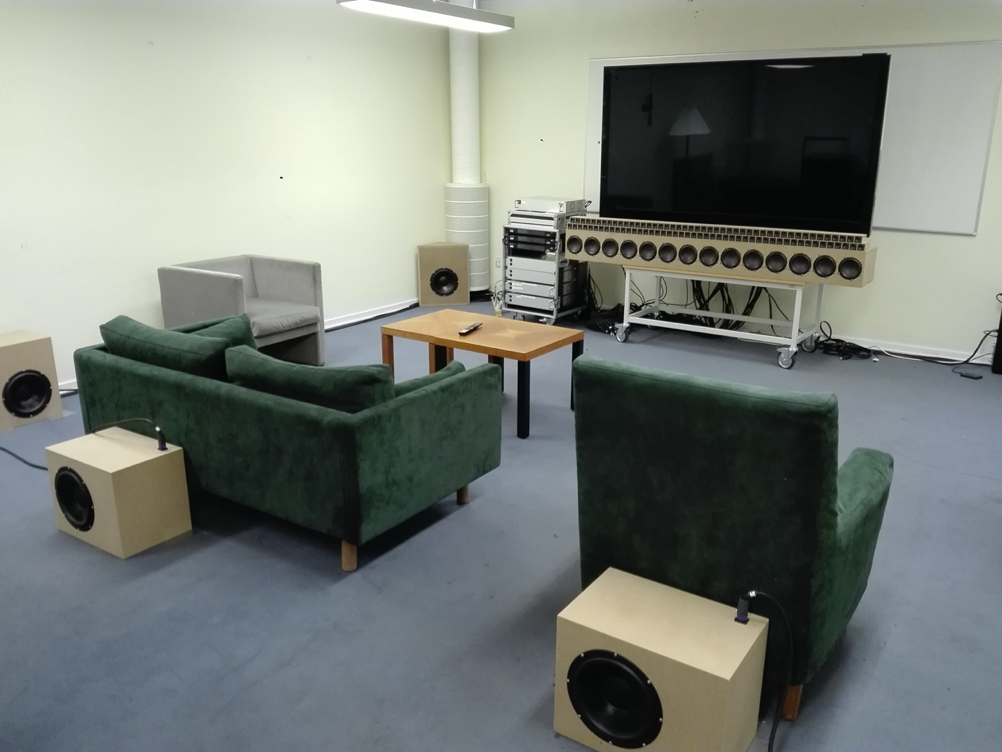 3. Sound Zone Test Setup
The newly built sound zone prototype setup at
B&O, Struer. A similar prototype setup will be
established at AAU.
For validation of real-world performance and usability, three main iterations of prototypes will be deployed long-term in health care settings and home contexts.
Health deployments are done through established relations with North Zealand Hospital and Aalborg University Hospital, who have agreed to let ISOBEL use delivery rooms and intensive care units as test facilities. These will compare the effects of our sound zone prototype in different configurations against standard rooms, similar to the study of Wavecare's sensory delivery rooms, as reported in Nature [28].
Data on this will be collected through logging of patients' well-being and analysis of health records, combined with interviews with staff. Where possible, qualitative feedback from patients will also be received.
Home deployments are done with 15 households established through B&O's user research department. These households will have experimental sound zone prototypes installed in their homes, integrated with their existing sound system setups. Users will then be free to use and experience the interactive sound zone system as part of their everyday lives. Data on this will be collected through logging of system use, physiological data, and interviews/observations with 1-1½ month intervals.
This will be combined with participatory design sessions where the families are encouraged to provide ideas on how they would like to interact with and use the system.
ISOBEL


Interactive Sound Zones for Better Living